ZION FRIENDS ANTI AIDS CLUB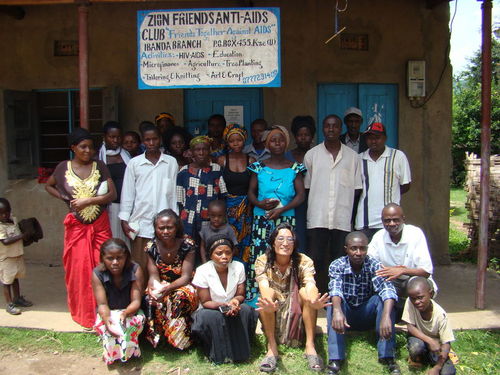 ZION FRIENDS ANTI AIDS CLUB TEAM with SIMBA SIMES from KOREA
---
ZION LIFE SKILLS TRAINING CENTRE

POVERTY
Many rural families depend on subsistance farming and who are desapointed by the long droughts that takes hold and other uncertanities that curbs their agricultural produce, which acelerates povert in many house holds.
Rain fall in many parts of the country Uganda and the rest of the East Africa is becoming less and less predictable, crops have failed as many live and depend on subsistance farming. Many livestocks have died, families are on the bring of starvation and the only meal they may have is a meanger helping of boiled beans or posho ( a meal from maize flour) without source of which some families may go without.

Urgent need for help. Biira a mother of one child and a care taker of 2 cooks out side under a tree. She is economically disadvantaged and survives on God's mercy. Your help is of grate importance. She is a single parent who lives in thatched house made from mud and water reeds and has no support. Your support will contribute towards building for her an improved house and a kitchen plus a pit latrine. See her house and latrine below. She is a resident of kanyangeya village inkanyangeya parish, nyamwamba division-kasese Uganda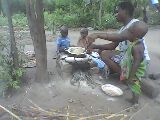 Biira cooking under a tree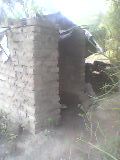 Biira's pit Latrine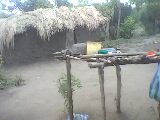 Biira's resident house.
HELP, HELP, HELP
Click on donate above to give in your help.
---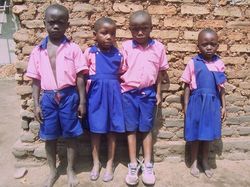 DONATE A CHILD GO BACK TO SCHOOL
Learn more about how you can donate Click on donate above
Supporting Vulnerable children in school. you can also support the school as we are still lacking enough school facilities to help in proper teaching and learning environment.
---
REGISTRATION INFORMATION
Zion Friends Anti-Aids Club (ZFAAC) has been recommended for registration and operation from lower council offices i.e. village, parish and the sub-county, up to the Resident district commissioner's (RDC'S) office Kasese district. The Club was registered by the District Community Development Officer, Kasese District Local Government and awarded a certificate of registration on 26/11/2009 on which date the Club started to implement its programs. ZFAAC'S reg. No. CBO/156.
---